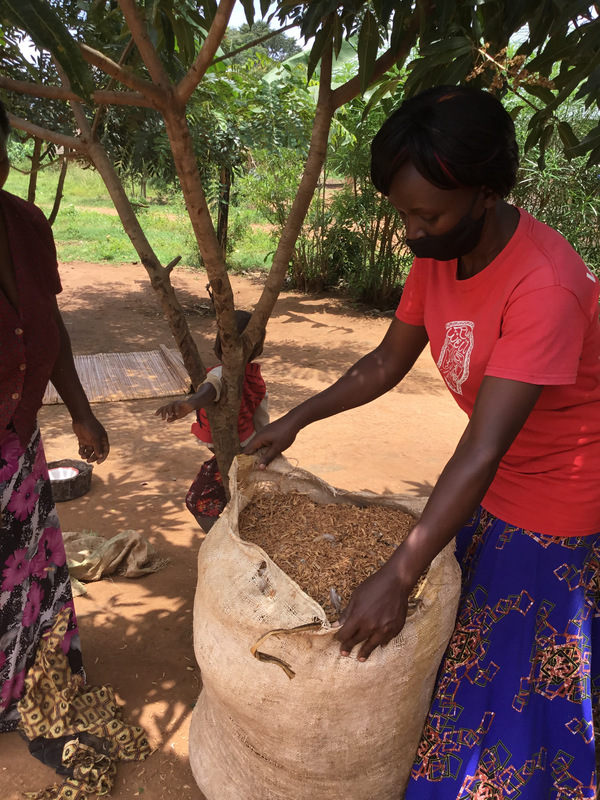 Kirwanire village. Kibo staff Harriet looking at the grass that the community has chopped so far in preparation of stoves.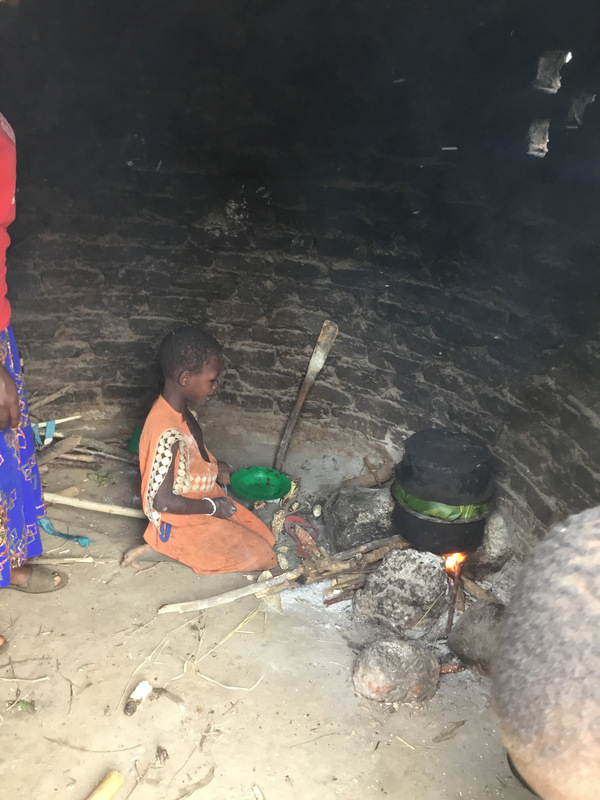 Kirwanire village. During the home visits Harriet came a cross this child who was cooking food on the traditional three stones fire which is dangerous to her healthy.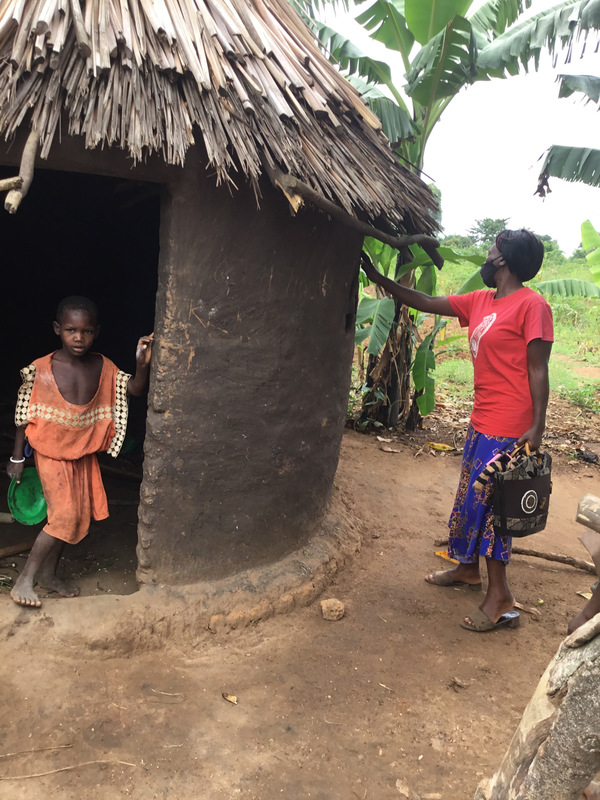 Kirwanire village. During the home to home inspection Harriet kitchen that was smeared but rain has started spoiling because it was not roofed well. Harriet talked the owner to roof the kitchen before she gets a stove to avoid the stove being destroyed by rain. She also encouraged her also to smear the walls inside the kitchen so that it can look neat both inside and outside.