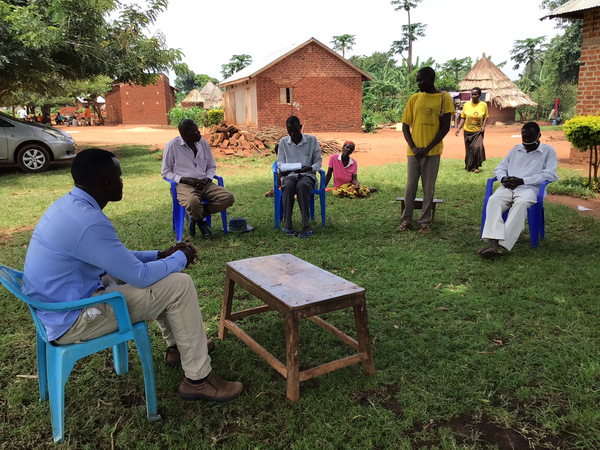 Budumba village, Mr Kaisu the tree planting chairperson briefs the meeting about the challenges and achievements the community is facing as they evaluate the economic activities of the community and register the community as well. He reported that some members absent themselves from the meetings.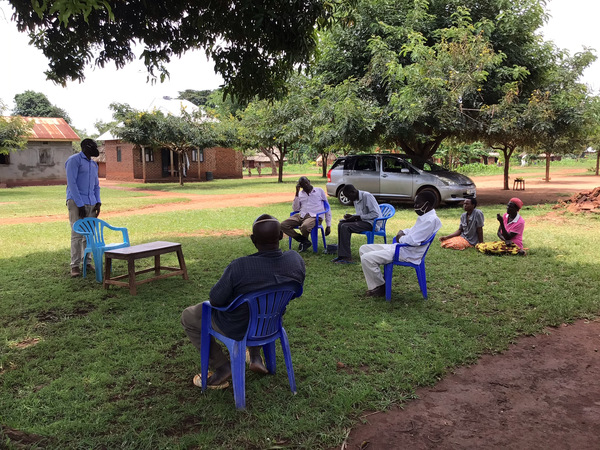 Budumba village, chris talks to the community leaders during a meeting to guide the community through which economic activity to undertake basing on the resources available.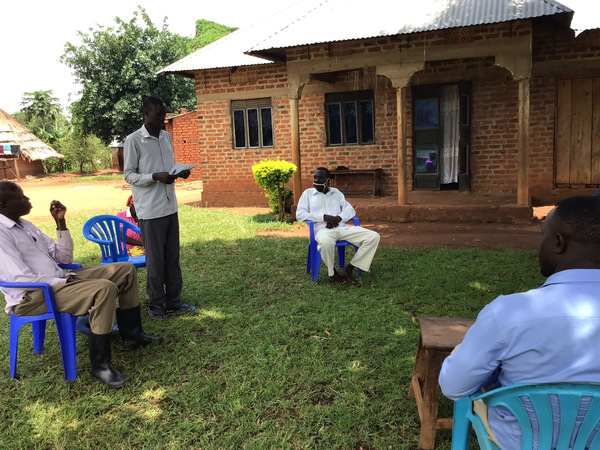 Budumba village, Mr Grace the community economic activity secretary reads the names of the committed community members to the members. He reported that their is less commitment from some members who miss meetings on many accasions.